The Shoot & Share Photo Contest is the world's only free & fair photo contest. Enter up to 50 photos in 25 categories. Anyone can enter photos, and it's totally free! View the photos randomly and vote for your favorites. No one knows who took the photos, but everyone votes for the winners. The photos with the most votes win!
Here's What Happened Last Year…
175,000
People Involved
413,000
Photos Submitted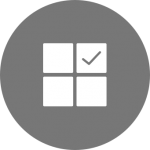 81,000,000+
Contest Votes
160
Countries Involved
Submit Photos
You can submit up to 50 photos into 25 categories.
Vote & Favorite
Vote on photos whenever you want and save your favorites.
Photo Stats
See what round your photos make it to, and what place they get.
Inspirationator
Browse and filter all the photos by location, category, and exif data.
Why We Have the Photo Contest.
The Photo Contest is a way to bring the community together and share what they love. We allow photographers from all over the world to share their work, and inspire others. By sharing our best shots, we can congratulate those who are doing an amazing job and encourage others to continue.
Completely Free and Fair.
The Photo Contest is completely free. You can enter up to 50 photos into 25 different categories. The photographer's name is never displayed during voting so each photo is judged on its own merit. Every photo is given equal opportunity to be voted on. It is displayed the same number of times to the voters as any other, so every photo is in the running.
It's All About the Photos.
The Shoot & Share Photo Contest is unique because it's all about the photos. It's not about one photographers's popularity vs. another's or the ability to rally social media for votes. It's not about your financial ability to pay for more entries to flood the photo pool.
You are the Judge.
And the best part… You choose the winners. You are the judge. Everyone gets to vote. When the contest starts, we show you a group of 4 photos and you choose your favorite of the bunch. We'll keep displaying random groups of four photos from the same category for as long as you want. You can vote as many times as you'd like.
All 25 categories will have 1st, 2nd, and 3rd place winners, along with an overall Grand Prize Winner for the contest. Last year, there was over $1,200,000 in free memberships, software, credit, gifts, workshops, and more.
Grand Prize Winner
Total Prize Value: $13,000+
(25) First Place Winners
Total Prize Value: $2,400+
(25) 2nd Place Winners
Total Prize Value: $1,200+
(25) 3rd Place Winners
Total Prize Value: $800+
Badges will be awarded for 4th-20th in each category, as well as the top 100 photos in all 25 categories. Check out all of some of our other available badges below!
Badge Of Courage
We know how scary it can be to submit your work! This special badge of courage is to affirm the bravery of those who enter the contest!
All-In Badge
This badge is awarded to everyone who submits ALL 50 photos! A drawing will take place for prizes from our sponsors.
Categories
Enter a total of 50 photos into your choice of these 25 categories.
WEDDING
The Wedding Couple
The Bride
The Groom
The Wedding Party
Ceremony / Reception
Wedding Details
PORTRAIT
Birth
Newborn
Babies / Toddlers
Kids
Teens / Seniors
Families
Maternity
People Portraits
Pets / Animals
Lifestyle / Documentary
WEDDING/PORTRAIT
Engagement / Couples
That Just Happened
Emotion / Excitement
Passion Portrait
Styled Wedding / Fashion
PERSONAL / OTHER
Share Joy
Creative Projects
Phone Photography
Travel / Landscape
We're partnering with some incredible companies to give some amazing prizes this year. Free memberships, workshops, software, and education tools are included in this years prize pool.
Angie McCabe
The Incredible GRAND PRIZE Winner of the 2018 Photo Contest is Angie McCabe!!! Angie is an incredible photographer from Victoria, BC Canada. With 4 Top-10 finishers, 1 Top-20, 11 in the Top-100, 20 Finalists, and many more in the Top 10%-20%-30%, Angie was the top overall performer in the contest this year!
A note from the Grand Prize Winner:
First of all, I can't say enough thank you's to the Shoot & Share Team for putting on such an amazing contest every year! I am still in shock with the results! Someone pinch me! I love this contest because unlike many other large photo contests out there, this one stands apart from the rest. I feel that it is a great representation of the global photography community (hobbyists, amateurs to professionals) and voting is so easy, fun, and maybe a little addicting. Because it is also a free contest, there are obviously more participants and more images submitted than any other contest out there (400+k images submitted, 160 countries participating and 81M votes across the globe)… how neat is that! I also love that anyone can vote, so I feel it gives a good representation (globally) of what the people like to see and what they're drawn to.

This is my fourth year entering and I went all in every year! Why not! It's always so hard picking images to submit — you try to think about what the people will like, what colors may stand out, the wow factor, the feeling that someone gets from the image, the sentimental value it holds in your heart. This year, I showcased a variety of images from my personal and professional career and was so happy to see that some of my favorite and most sentimental images were favorited by so many people. Specifically the images of my Grandfather who was a war veteran. Since the contest took place this past spring, my grandfather passed away. These images mean the world to me and I hope that I was able to inspire others to quit making excuses and photograph those dearest to them.

I hope I can be some inspiration for those in this industry as I am a self-taught artist who never gave up their dream. I am so incredibly honored to receive this title but I also thank the incredible and supportive community for getting me where I am today.

-Angie McCabe