135,000+ Inspirational Photos
Use all nine unique filters to browse the photos however you want. Get inspired by amazing photos everyday!
The Photo Contest
Every free member is able to enter photos in the contest, vote, win prizes, favorite photos, and create a member profile.
Find Your Most Loved Photos
See which of your photos are the most loved and who loves them. Share the love and create your own favorites gallery.
Stand Out
Share your stats, photo rankings, and awards with the world. Browse other photographer's profiles and their favorite photos.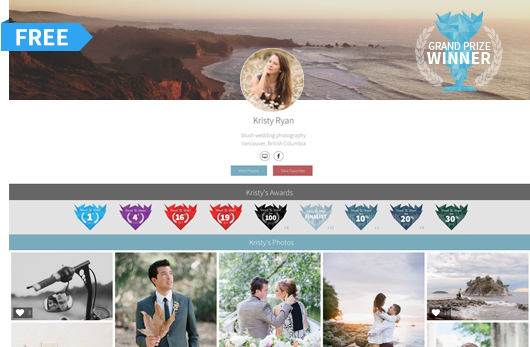 We've partnered with some incredible companies to bring you thousands of dollars of savings on your favorite products in the Shareholder Store! Enjoy big savings and monthly flash sales! Become a member today for only $49/year!
Here are a few of our partners who offer great deals in the Store.